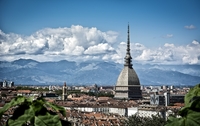 About This Club
Per rendere più semplice il ritrovarsi tra Benellisti del Piemonte
What's new in this club

Giulioalla joined the club

Buongiorno Bikers! Ponte del 25 Aprile sfruttato al meglio con 1700 km percorsi andando ad ammirare le meravigliose Terre del Chianti e crete senesi... Che spettacolo! Ed anche piccolo traguardo raggiunto per Benny, con i suoi primi 60 mila km percorsi... E voi dove siete andati di bello? Foto foto foto! Buon fine settimana a tutti!

Che dite? Era ora di cambiarla? 15mila km di onorato servizio... pace all'anima sua! Sono al quinto treno di Metzeler Tourance, ma ho voglia di provare un tassello meno stradale. Al prossimo cambio gomme valuto alternative. E voi che gomme usate abitualmente? Buona strada e buone gomme a tutti!

Motogiretto a fondo di traversella Ed il giorno dopo motogiretto alle casegrotta di Mombarone VID_128880301_034903_096.mp4

Buongiorno Bikers! Ieri secondo Motogiro di gruppo FaEmy On Bike in sella alla nostra Benelli TRK 502 X che ha condotto 16 moto in un tour di 350 km attraverso panorami e curve a non finire, senza mai farci mancare qualche meritevole pausa ristoro unita ad un pò di cultura che non guasta mai, esplorando due bellissimi Borghi medievali Ecco alcuni scatti di ieri. https://www.facebook.com/faemyonbike/posts/678111976857129 E voi dove siete stati di bello? Buon inizio settimana a tutti! Emilio

Ti ho mandato un messaggio privato, butta un occhio

Ciao Emilio! nessun problema! io questa domenica, nessun giro ( è il mio weekend con il pupo) la prossima, sarò a Mondovì, con la compagna, perchè finalmente si comprerà dei pantaloni da moto..... (se piove sai di chi è la colpa)

Ho letto "domenicale" ed ho dato per scontato fosse questa domenica Ho visto ora il titolo Chiedo venia

Ciao AndyCRI! Noi (io e la mia compagna) questo weekend siamo impegnati con bella carovana di 16 moto per secondo Motogiro organizzato della stagione FaEmy On Bike: https://fb.me/e/1tCvveRr9 Andremo fino al Mare per panorami fin sopra Genova attraverso 350 km di belle strade tortuose. Unica cosa noi evitiamo sempre le autostrade, siamo un poco allergici E domenica saremo ancora impegnati sempre per il Motoclub. Buon giro e buona strada per domenica! Pubblica qualche foto eventualmente che fa sempre piacere vedere le nostre Benelli in giro! Emilio

Ciao a tutti, vorrei proporre un giretto domenicale, e sapere cosa ne pensate... partenza alla mattina da Torino (il ritrovo da decidere) e poi puntare in autostrada fino a Ceva e percorrere la statale fino al colle del Melogno. pranzare all'"osteria del cantoniere" ( ne parlano bene...tripadvisor docet) e magari allungare il tiro fino al mare per aperitivo e/o cena..... che ne pensate?

Buongiorno Bikers! Condivido la video pillola del primo motogiro di gruppo di quest'anno svoltosi il 6 marzo. E siamo già pronti per il prossimo Motogiro di questo Sabato 26 E voi dove siete stati di bello con le vostre Benelli? Buona strada e Buona Primavera a tutti! Emilio https://fb.watch/bQaroPfqm-/

Bikers buonasera! Siamo oramai entrati nella nuova stagione motociclistica (anche se io non sono mai sceso realmente dalla moto ) e cosi ieri abbiamo anche inaugurato la Stagione dei Motogiri del Motoclub FaEmy On Bike con un bel serpentone di 15 moto, percorrendo circa 350 km tra Monferrato e Langhe, prima del rientro a Torino (e Milano per chi arrivava dalla Lombardia). E voi dove siete andati di bello ieri? Buona strada a tutti! https://www.facebook.com/faemyonbike/posts/665494978118829

mauiercole joined the club

Buongiorno Bikers! Vi state preparando per la nuova stagione in sella alle nostre Benelli? Io in realtà non mi sono mai realmente fermato, ma non vedo l'ora arrivino le prime giornate primaverili per tornare a macinare km come si deve! Uno dei tanti superclassici giri da fare nel nostro bel Piemonte è sicuramente il Colle Fauniera. Ci siete già stati? Vi metto qui sotto il video di uno dei nostri motogiri al Colle Fauniera cosi che possiate buttare un occhio a questo Colle. Buona strada a tutti!

callistojr joined the club

Stefano.Vt.1969 joined the club

Dipende da quanti saranno interessati più saremo più dovrò usare una location grande e trovare pasti adeguati ma non penso sarà un problema

Mi piace, ma do si mangia??? ?

Pensando alla fine della pandemia tanto agognata e sperando molto molto presto ..... Che ne direste di iniziare a pensare di organizzare un ritrovo di tutti i membri Piemontesi ? Un paio di ideee le avrei già ma vorrei che anche voi ne lanciaste di vostre . Forza ragazzi vi vedo un po' spenti....?

Zzzzzzzzzzzzzzzz!!!!!!!!!!??????

pasqualino joined the club

Buongiorno a tutti voi , in questo post vorrei che ognuno di voi proponesse giri "veloci" cioè che si possano fare nel pomeriggio nella propria zona di appartenenza cosicché da dare spunto ed idee a tutti gli appartenenti del gruppo . Grazie.

Tutto tace ........ Niente foto È tutto Rosso UFFA !!!!!!!!!

Buongiorno Bikers! Come state? Dal numero di foto postate direi che nessuno è salito in sella...? Noi siamo riusciti per un soffio a svolgere il primo motogiro dell'anno con FaEmy On Bike - Mototurismo, proprio l'ultimo giorno in cui è stato possibile muoversi. Il 28 febbraio. Ecco un piccolo video riassunto del giro di circa 320 km che abbiamo fatto. https://fb.watch/48En3yJd6t/ Buona giornata a tutti e speriamo di poter tornare di nuovo in sella il prima possibile!!

Si scusaci, è venuto su un pasticcio perchè non ho più visto la discussione in cui poter pubblicare qualche foto tra gli utenti del Club Piemonte intitolata "Viaggiare dal divano...", mi ero perso fosse stata spostata e pensavo fosse stata rimossa. @Messer.m in buona fede pensava venisse visto un pò di più se spostato, ma in realtà cosi facendo non era più presente e visibile la discussione nella sezione Piemonte. Tutto qui ? Ecco, colgo l'occasione... una tua foto? ?? Ah ah ah! Ma tranquillo! E' solo che non ho più visto la discussione con le foto (che tra l'altro avevi pubblicato tu ? )... Mi ero perso fosse stata spostata ? Ora però @Messer.M, sproniamo i nostri compari piemontesi a pubblicare qualche altra foto... Forza ragazzi!! Che qui abbiamo voglia di moto!!!! ?

Si x colpa mia ma sarebbe meglio interpellassi emilio prima di far altri pasticci. Scusa rionero

Mi sono perso......, non ho capito se con rimosso intendete questo ? >>>>>>> QUI

Colpa mia la rimozione e conseguente spostamento del post scusatemi ? Volevo darle più rilievo sono un pasticcione... Ecco alcune immagini scattate fra giri in Piemonte e val d'Aosta ed un piccolo sconfinamento ?